Memories are not painful if you do not have to deal with the past....
This quote was etched in my thoughts after watching the beautiful movie..
Before Sunset
.. If you are the romantic sorts who likes a dialog oriented movie, this movie is a must. The whole movie is based on one meeting and on lost chances and how one gets one more chance to bring together the missing pieces.. This movie is the sequel to
Before Sunrise...
I finally caught my sparrows TIPLIS and TIPLAS in my lens... hehehe !! they have baby sparrows now ,... and the eldest one had her first flight today... reminded me of
Jonathan Livingstone Seagull
by
Richard Bach.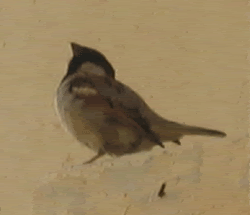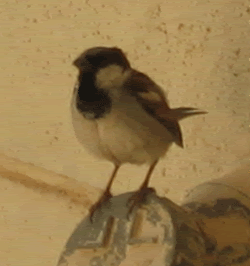 Thats the
papa sparrow
... chirping away to glory... I call him TIPLAS... his is always showing his fluffy self... and is a good papa trying to provide for the family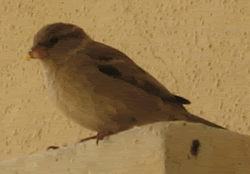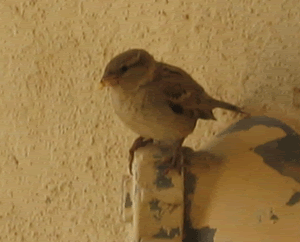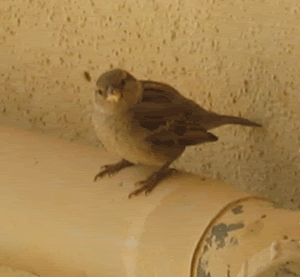 Now this is the
mama sparrow
.. TIPLIS.. She is the shy one.. had to call her out many times before she decided to wait and talk to me in her chirps...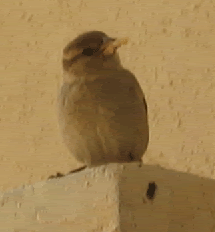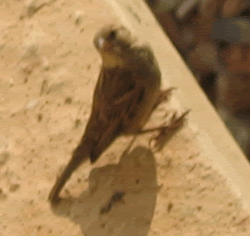 I have been trying to catch them so often as they come to my window sill but today I got lucky or rather they deigned to pose for me !!! These shots are digital zooms so maybe they are not clear.. but I hope you can see the cute couple who have adopted
me
as their pet... heheh !! I am a goner for them... Well as for the other stuff its holiday season and I am missing Rocks .. had plans to drive aroudn Kerela and some other parts of the country but that has taken a back seat.. But yes I am planning to travel to
Hyderabad
with my aunt and uncle so looking really forward to the trip.. Hope to come back with lots of pics... and good experiences... and lots of good hogging.. I am looking forward to have some good biryanis.. yum yum... Planning to visit
Ramoji Film city
.. and see what the hoo haa is all about... my friends have lots to say about this place...
Neels
... hope to meet you and thanks for the help... you are a gem !!! Any feedback from my blogger friends would be welcome...