This is my friend, Biju Nair (shot from my camera) ... and his camera.. Canon EOS 300.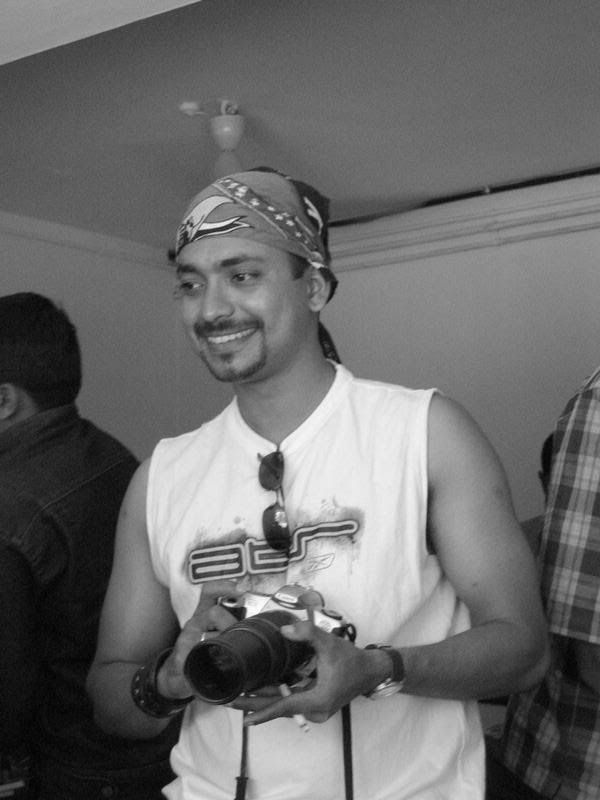 Thought it would be cool to share his pics ... here.. specially the one below... with the baby and the ripple.. the next one is an overview of the bikes from the top... at the Estate house of our friend... in Thekaddy...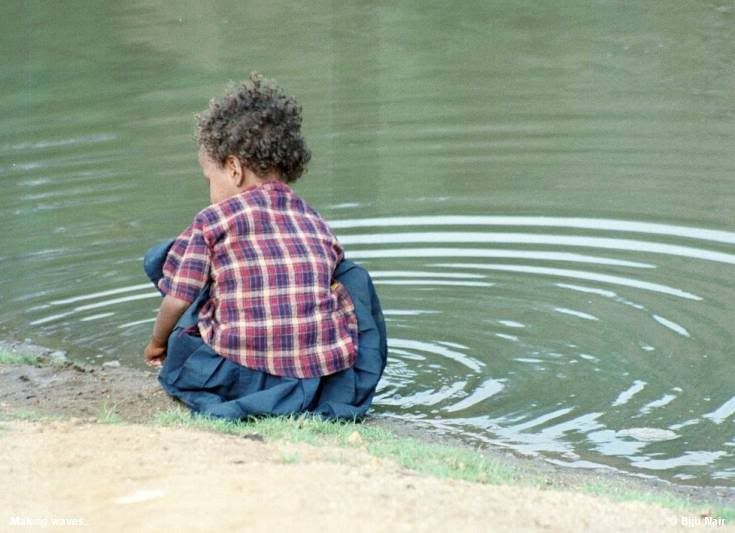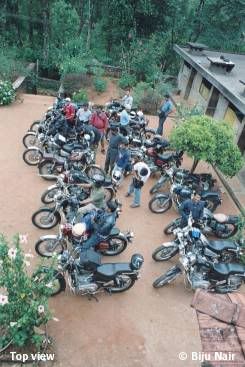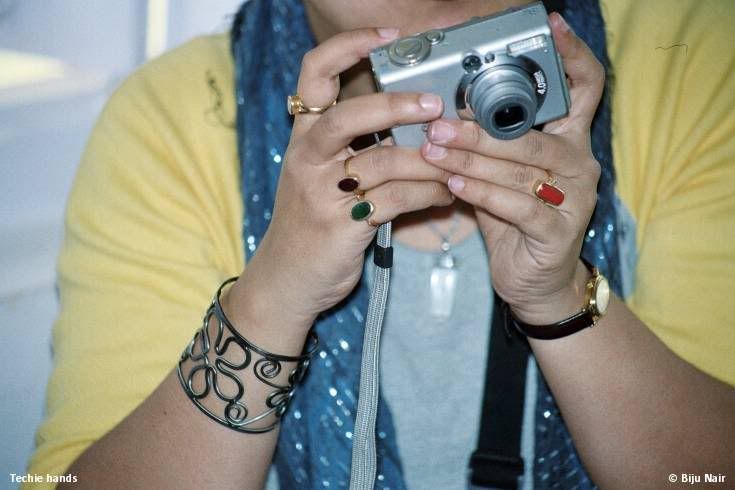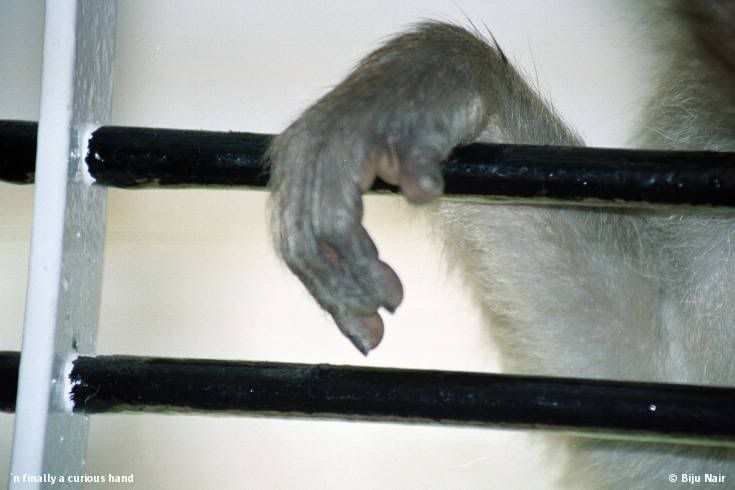 And thats me trying to figure out something in my camera !!! he clicked it probably when I was shooting his profile... :) and the next one is a curious monkey's hands.. who was wondering whether to get in or not... the same monkey whose snap I posted on one of my previous posts..